All Cast Cable/Control Line Protectors (CCCPs) and MLE Protectolizers
Penguin manufactures All Cast Cross Coupling Cable/Control Line Protectors (CCCPs)/ Clamps and MLE Protectolizers to protect and support ESP cable, control lines and injection lines in the well bore. Penguin's All Cast Cross Coupling Cable/Control line Protectors are manufactured in various metallurgy configurations in compliance with NACE specifications MR O175 (latest edition) for sour service applications. Our cable protectors are manufactured using investment casting by lost wax method as opposed to sand casting or shell casting process used by several others. Enhanced benefits using this manufacturing process includes elimination of casting defects to a great extent, better quality yield as well more uniform shapes and higher geometrical and dimensional tolerance levels as required for respective casing drift ID configurations.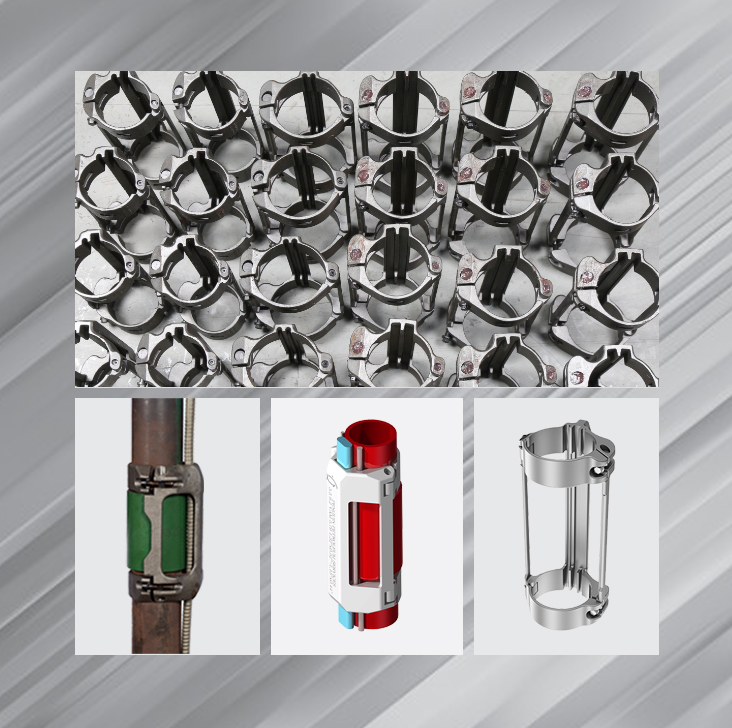 Specialized Clamps and Control Line Protectors
Penguin also offers a range of specialized clamps, control line/injection line Protectors and other custom designed control line protection devices for completion equipment like TRSSSVs. Our Protectors are bespoke designed to ensure that all tensile and compressive forces are absorbed by the Protectors and the control line is not subjected to any excessive force whereby these specially designed Protectors totally eliminates damage to control lines or encapsulated lines. Field installation is quick and simple using pneumatic wrenches.
The Protector is of one-piece design/assembly with captivated cap screw and pre-engaged bolts to eliminate potential for detachment of bolts from the main protector body. It has no loose parts to fall out during or after installation. The protector is designed to have contoured profiles to deflect away impacts encountered while running the production string downhole. Protectors are inspected/tested to ensure dimensional tolerances, compliance to required metallurgy and cable/control line slippage as well withstanding of horizontal and vertical load impact.