Gas Lift Systems
Gas lift is one of the artificial lift product offering from Penguin. Penguin's manufacturing facility in India is licensed by API to manufacture side pocket mandrels in conformity with API 19G1 specifications (API License # 19G1-0016). Penguin manufactures mandrels in product grades V1, F1 & Q1 and all environmental service classes E4-E1.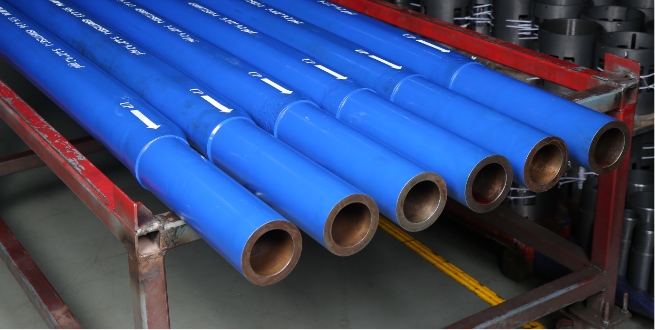 Side Pocket Gas Lift Mandrels
Penguin designs and manufactures Gas lift mandrels which are installed as an integral part of the production tubing string during well completion for gas lift, water flood, chemical injection and other special applications.
Penguin's side pocket mandrels are available for tubing sizes ranging from 2-3/8" to 5-1/2", suitable for both 1" and 1-1/2" flow control devices, in oval and round profile, manufactured from AISI 4130, 13 Cr. and Super 13 Cr steel grades with a variety of thread configurations using fully traceable material heat treated in conformity with NACE specifications MR O175 for sour services as well standard services with highest strength levels. These mandrels are designed for straight as well deviated wellbores and suitable for dual completions.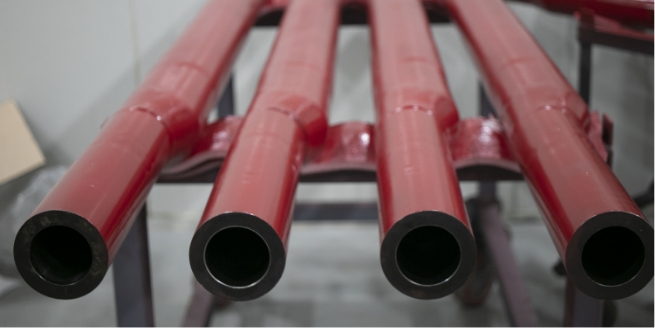 Post welding, the heat treatment performed on the gas lift mandrels consist whole body quenching and tempering by vertically placing them in a fluidized bed furnace for attaining desired mechanical properties and uniform hardness. This speciality process designed by Penguin prevent distortion to the mandrel body under the influence of its own weight during the heating and subsequent quenching processes. This unitary heat treatment of the welded mandrels also ensures uniform mechanical properties across parent metal and weld joints resulting in superior structural integrity, high consistency, strength and enhanced pressure withstanding capabilities of the gas lift mandrels offered by Penguin.
Conventional Gas Lift Mandrels
Penguin manufactures tubing retrievable conventional gas lift mandrels. These mandrels are installed as an integral component of the tubing string. The external ported lug of the mandrels is used to carry tubing retrievable gas lift and orifice valves.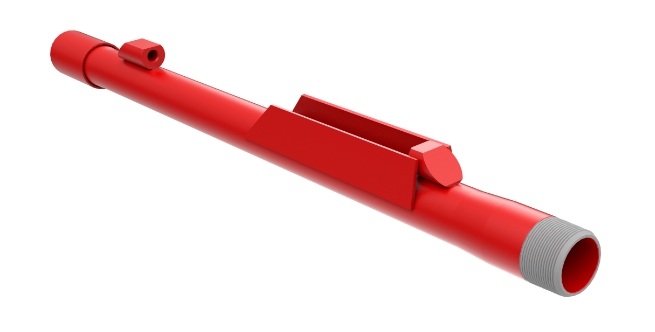 Side Pocket Gas Lift Mandrel (round body)
Penguin's round series side-pocket mandrels feature a round cross-sectional profile with machined swages, pocket, and tool guards having only two circumferential welds making them suitable for use in hostile wellbore environments. Round body provides a robust design which enables the installation of these mandrels in applications where premium alloy, special dimensional requirements, and/or increased pressure and tensile-strength capabilities are required. Apart from providing uniform stress concentrations, round body mandrels featuring a side pocket which is offset from the bore of the tubing, allowing full tubing drift for well-servicing operations through the mandrel. The side pocket contains profiles and sealed bores to land appropriate flow-control devices. Gas-lift valves and other appropriate flow-control devices are installed in the side pocket using a kickover tool, which can be run into the well using standard wireline techniques. Mandrels have an integral orienting sleeve that aligns the kickover tool and flow-control device above with the pocket for installations in straight and deviated wellbores. These mandrels feature a tool guard at the top of the pocket which deflects tools larger than the pulling/running tools back into the tubing bore to prevent damage to the valve latch. These mandrels have 1 and 1-1/2-inches inside diameter (ID) pockets and are designed for installation in straight wellbores.